Overview of ILPS-18S Series LVIT Linear Position Sensor
An overview of the ILPS-18S series LVIT Linear Position Sensor
The ILPS 18s series of spring-loaded linear position sensors from Harold G. Schaevitz Industries offers reliable long-life operation utilizing LVIT linear variable inductance technology. The LVIT tech coils element coupled to build conductive tube — also referred to as a spoiler — travels over the coil element, changing the inductance.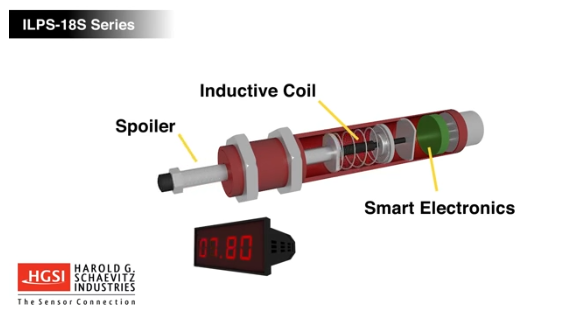 The smart electronics then generate an analog output signal that is proportional to the change in stroke. ILPS-18S LVIT's are versatile devices that are used in a wide range of roller gap distance measurement and manufacturing process controls. The ILPS-18S is available in measuring ranges up to four inches with choices of analog voltage current or digital output signals.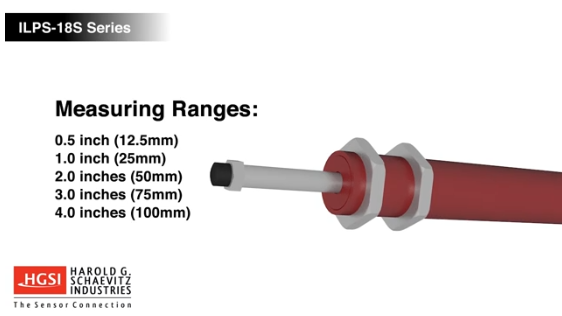 Analog output signals are adjustable using the sunset field calibration feature. The housing is constructed of three-quarter-inch OD aluminum or stainless steel set to IP67. The ILPS-18S LVIT is spring-loaded for ease of measuring an object that cannot be mechanically coupled to the sensor. It includes a choice of PTO connector m12 connector or integral cable connectivity.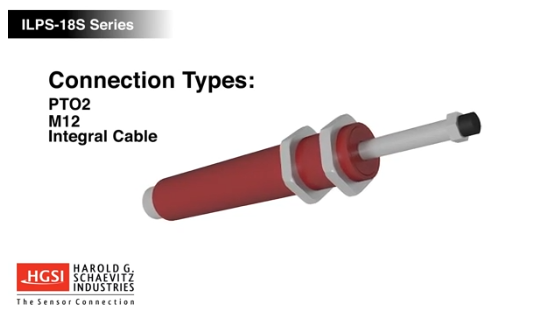 ILPS-18S LVIT's are economical, compact, and have an excellent stroke-to-length ratio, making them an ideal solution for your demanding application. Experienced application engineers are standing by to help solve your measurement challenges.
For additional information, please visit our website at HGSInd.com. Harold G. Schaevitz Industries, performance and reliability is our business.